Lights Out - Two Player Reaction Speed Game
We already have the 360 degree Light Chaser reaction speed game as well as Batak Lite but now in addition to those we've added a second reaction speed game - Lights Out. While both the Light Chaser and Batak games are for one player at a time this reaction speed game can be played by two participants playing head to head against each other or one or two players playing individually. It can be set to either 30 or 60second games and it has three different difficulty levels to choose from. There are eleven targets that illuminate randomly over the set time period and you need to tap as many as you can.
Our reaction speed games are perfect for all types of event whether as an attraction to draw and engage visitors on an exhibition stand, side entertainment for corporate events, or fun at parties and receptions. We hire them out across much of the UK.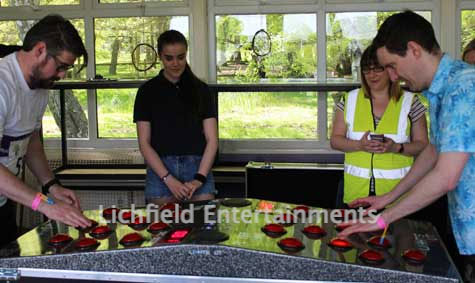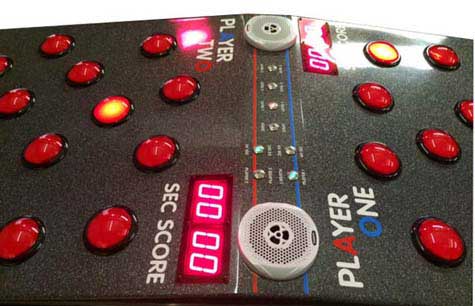 What our customers say...
'I just wanted to let you know that the guys who were with us on Friday were absolutely brilliant, totally professional but really friendly and helpful – they really made the experience thoroughly enjoyable. They are a credit to your organisation!' - Jackie
'May I just say that your lights out game today was fantastic. We will definitely be in touch about our fresher's fair later this year.' - Colin
If you have any queries, questions, or would like to hire one of our Reaction Speed Games for your event please click here to enquire and we will do all we can to help.