Games that can be played with Social Distancing
The fun doesn't have to stop due to the social distancing caused by Covid-19. The following selection of games and entertainments can all be participated in safely with nothing more than the use of some hand sanitiser. Some are singe player games but there are some two player games where a safe distance can be maintained between participants during play. If there's games in our main range that aren't shown below that you're interested in please ask and we'll give our best advice to how they may be used.
RODEO RIDES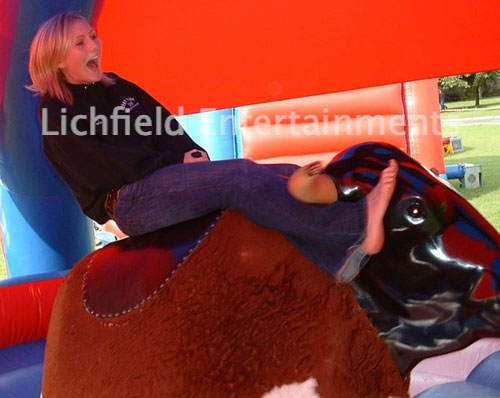 Our Rodeo Ride has been our most popular item during the pandemic. Choose from Rodeo Bull, Sheep, Unicorn, Football, or Rugby Ball. The ride is supplied with ride operator, weather shelter for outdoor events, a small trophy for the best time of the event, and a hand sanitiser station. Can be used indoors or outdoors.
SURF AND SNOWBOARD SIMULATORS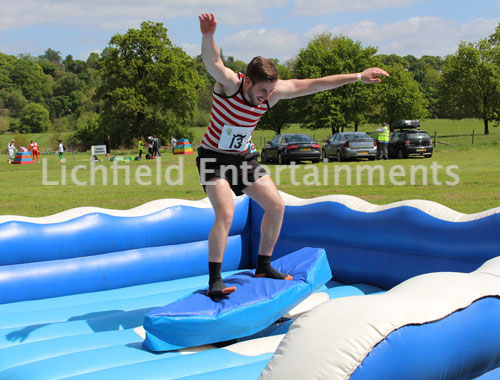 Test your balance skills as you try stay on the moving board as long as possible. Supplied with ride operator, a weather shelter if your event is outdoors, and hand sanitiser station.
REACTION SPEED GAMES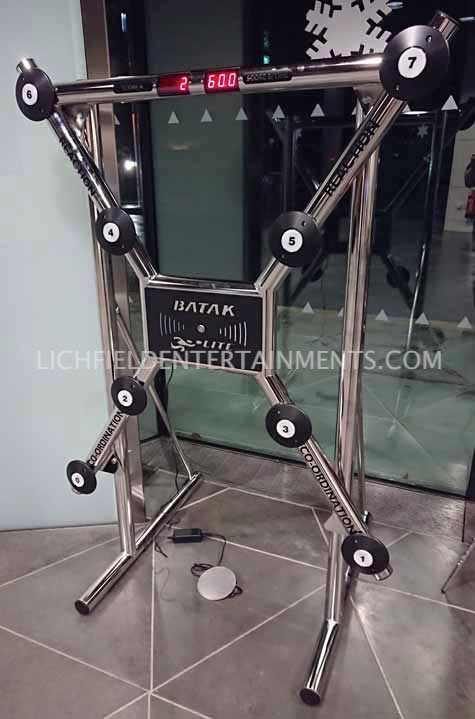 Choose from the single player Batak Lite or The Vault games, or there is Strike a Light that can be played by either one or two players. Supplied staffed with magnetic leader board to keep track of the best scores and a with hand sanitiser station.
FOOTBALL DARTS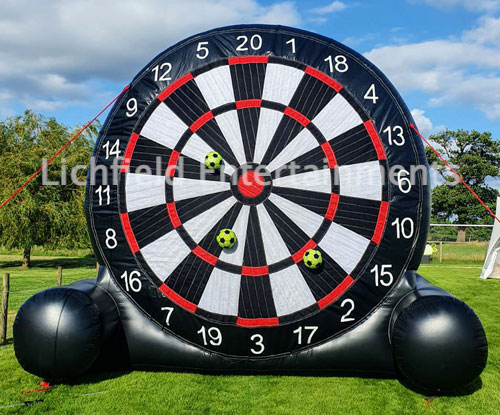 A great game for outdoor use that's easy to maintain social distances with during play. We have this game available in 14ft or 27ft sizes.
BASKETBALL CHALLENGE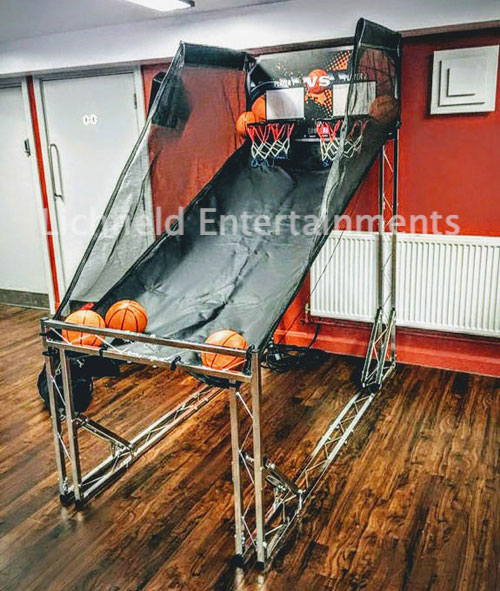 Our Basketball Challenge games can be played by 1-4 players at a time depending on the model. Magnetic leader board provided to keep track of the best times together with sanitiser station so hands can be sanitised before and after play.
DANCE MATS ARCADE GAME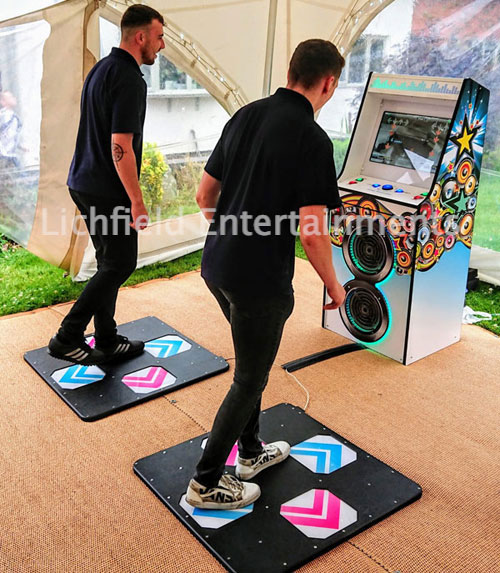 Our arcade style Dance Mats Machine is another game that's proved popular during the pandemic as it can be set up with a safe distance between the two mats and there's minimal contact with any equipment.
SELFIE POD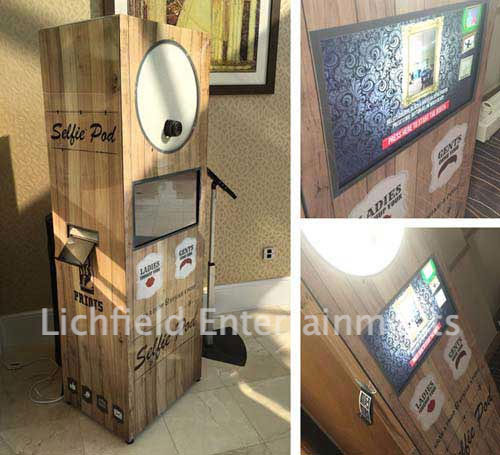 No need to be squashed into an enclosed Photo Booth or squeezed together for the narrower shot of the Magic Mirror with our open air Selfie Pod. Supplied with easily sanitised handheld props and hand sanitiser station.
FOOTPOOL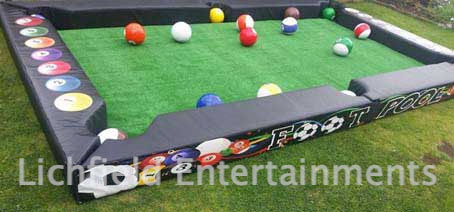 Cross Football with Pool and you have Footpool! Can be used indoors or outside. Weather shelter provided for outdoor events.
TABLE GAMES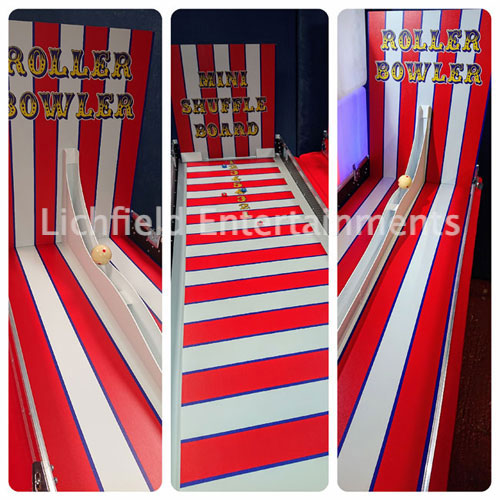 Choose from regular or round tabled Table Tennis, Roll Back, and Mini Shuffleboard. Hand sanitiser stations provided so hand can be cleaned before and after use
GIANT BUZZWIRES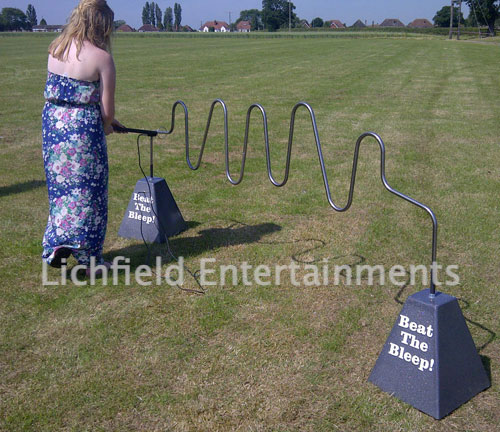 Choose from table top or floorstanding versions of the Wonky Wire game. Supplied with a sanitiser station so hands can be cleaned before and after play.
To discuss the games and activities that we can supply to your event that can be participated in while complying with the social distancing guidelines please get in touch via enquiries@lichfieldentertainments.com or call on 01283 792974.