Fast Putt Challenge Golf Game Hire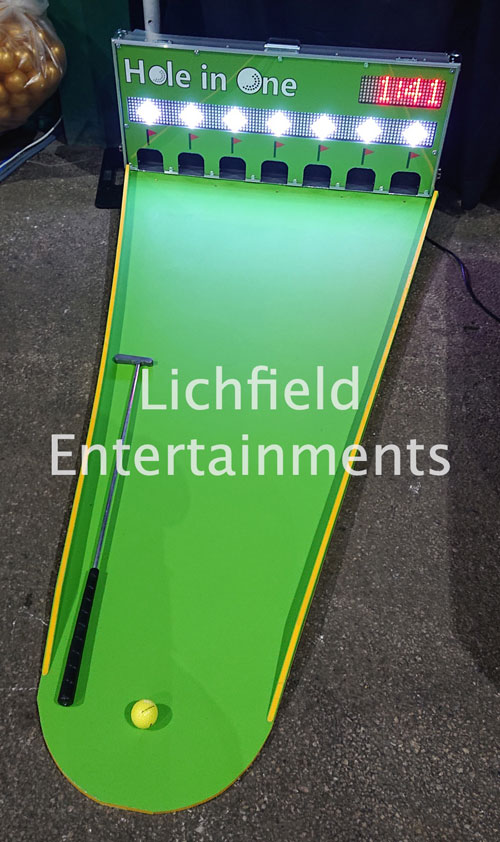 Fast Putt Challenge is a new electronic golf themed game that has recently been added to our range and at this point in time is exclusive to Lichfield Entertainments.
The aim of the game is to putt the golf ball successfully against all seven target holes as quickly as possible. The timer starts when you make your first successful putt and there is a large LED timer that shows the time ticking away.
The game is supplied with a magnetic leaderboard to help you keep track of the quickest times of the event.
The game requires an overall operating area of 2.4 x 1.2m and this must be completely flat and either indoors or under a commercial standard marquee. Access to a 13amp mains electric socket will be required.
This game is for adult use only.
What our customers say...
'I just wanted to let you know that the guys who were with us on Friday were absolutely brilliant, totally professional but really friendly and helpful – they really made the experience thoroughly enjoyable. They are a credit to your organisation!' - Jackie
If you have any queries, questions, or would like to hire the Fast Putt Challenge golf game for your event please contact us and we will do all we can to help.