Christmas Theme Party Entertainments and Games for Hire
If you are looking for some festive fun for your company Christmas party then we have some great Christmas theme games and attractions that will provide the perfect festive entertainment. We provide entertainment for both corporate and family Christmas parties and while based in the Midlands are happy to travel further field. We have Christmas entertainments for the young and old, the quiet and the exuberant. This includes Christmas theme Selfie Pod, the brilliant Rodeo Rudolph Reindeer Ride, Christmas themed Side Stall games, Snowboard Simulator, the Dance Mats Machine with a Christmas playlist, and the new Snowball version of the Ball-Nado game 'Snowball-Nado'!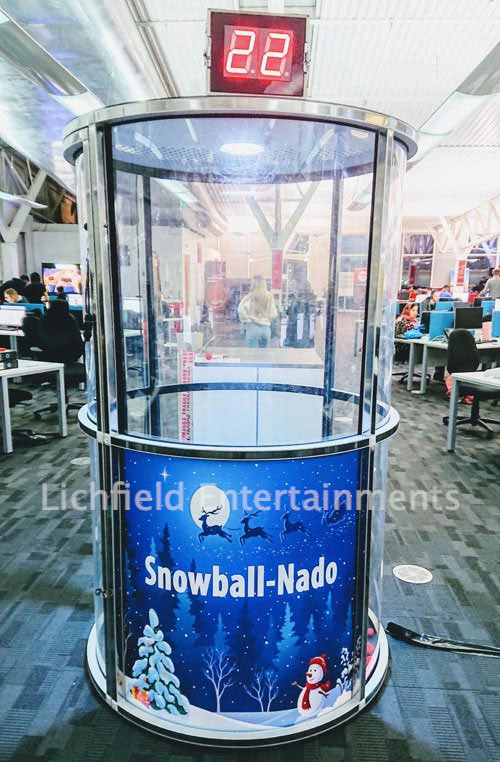 Snowball-Nado
Snowball-Nado is our Christmas themed version of the regular Ball-Nado game. Players stand in the capsule and over a game of 30 seconds have to grab as many of the circulating white 'snowballs' as they can.

Christmas Side Stall Games
We have Ring the Reindeer, Feed the Snowman, and Snowballs in a Bucket fairground style games that can be supplied in a stall or for freestanding floor based use.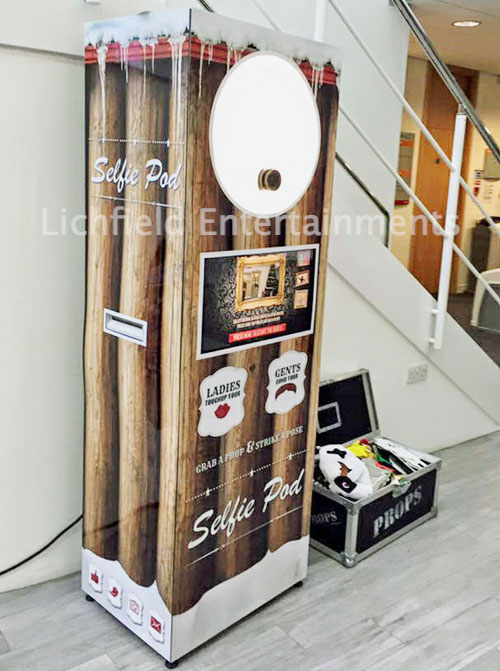 Christmas Selfie Pod
Our Christmas design Selfie Pod photo booth is great for both individual and larger group shots. Supplied with friendly attendant and large box of Christmas theme props for added fun.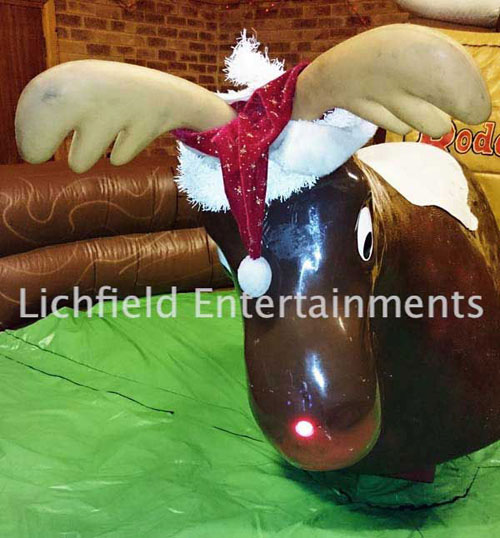 Rodeo Reindeer Ride
The Rodeo Reindeer is a Christmas themed variation of the normal rodeo ride. Complete with festive hat and flashing red nose how long can you ride Rudolph for? The ride is supplied with a trained operator and small trophy for the longest reindeer ride of the evening.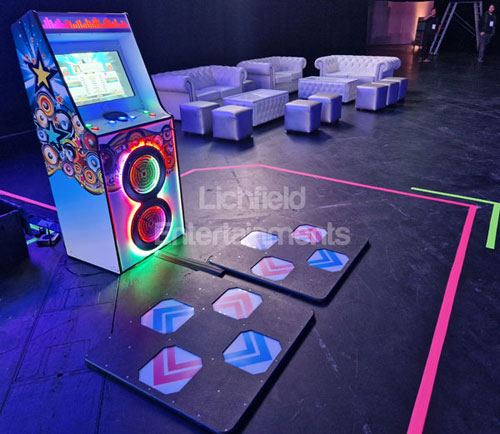 Christmas Dance Machine
The twin mats Dance Machine is ready for Christmas as we've just added a whole stack of festive tunes to the already brilliant playlist - huge fun for adults and kids alike.
Snowboard Simulator Ride
Balance challenging fun for the gnarly shredder Christmas party types! Supplied with ride operator this suitable for riders age 5-adult.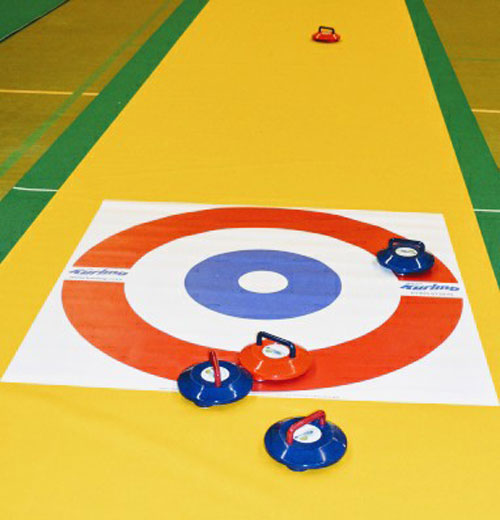 Indoor Curling
Curling without the ice! Played to same rules as the regular game the curling stones slide along on ball bearings on their underside.The game can be played on any smooth hard floor or on short pile carpet with the use of the long vinyl mat. Ideally you require a space of 45x6ft but this can be shortened if required.
We are based right in the heart of the UK so are happy to supply company Christmas parties and promotions throughout the East and West Midlands, Cheshire, South Yorkshire, Shropshire, Warwickshire, Oxfordshire and further afield.

If you have any queries, questions, or would like to book any of the Christmas themed entertainments for your works Christmas party please contact us and we will do all we can to help.