Indoor Curling and Giant Shuffleboard Hire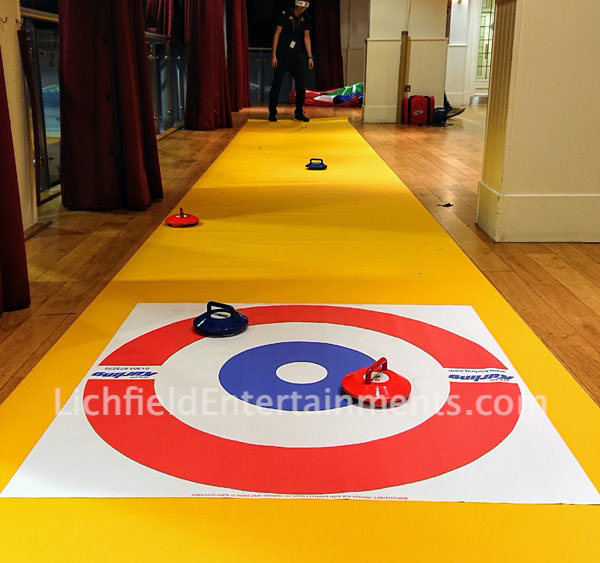 There's no need to shiver on the ice when you hire our brilliant indoor version of Curling for your event. The game can be played on any smooth hard floor or even on short pile carpet with the use of the long vinyl matting and is suitable for all ages. The durable plastic compound stones slide along smoothly on ball bearings on their underside and are supplied with pushers for those that may struggle to bend down to push the stones with their hands.
Ideally you need a space of 14x2metres although this can be shortened if necessary.
Giant Shuffleboard Hire
A variation of the Indoor Curling above is to use the same equipment but with an alternative target that turns the game into a Giant Shuffleboard Game as pictured below...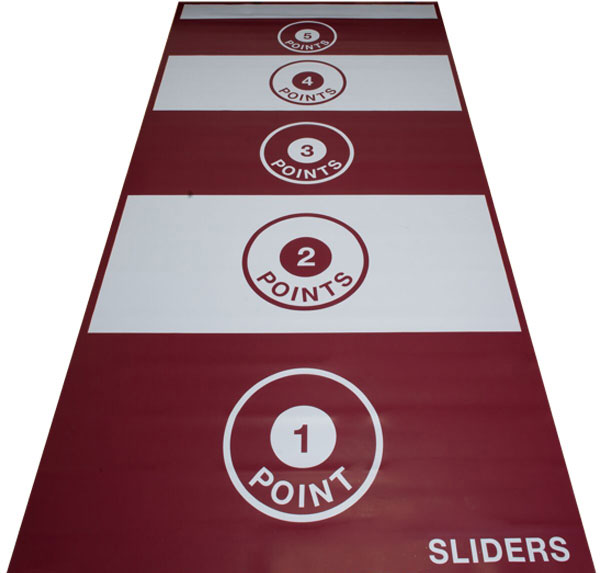 Our Indoor Curling and Giant Shuffleboard games are available to hire for events across the West Midland and East Midlands and we are happy to quote for events further afield upon request.
If you have any queries, questions, or would like to hire the Indoor Curling or Giant Shuffleboard for your event please click here to enquire and we will do all we can to help.