Roll a Ball Derby Game Hire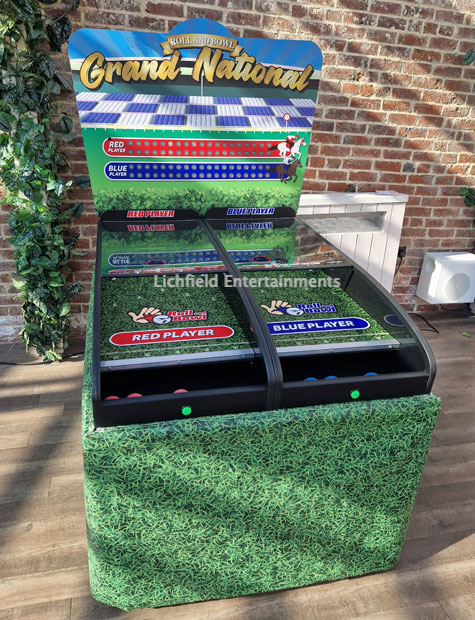 Our Roll-a-Ball Derby game is a versatile crowd-pleaser that's available to hire for a wide range of events across the Midlands and central UK area.
Our game is a two player head to head competition. Roll the balls down your lane aiming for the target holes each of which is worth a certain number of points if the ball drops through. Those points are converted to lights on the scoreboard and the first player to illuminate all of their lights is the race winner.
Roll-a-Ball Derby: Perfect for All Occasions
Corporate Events: Break the ice and encourage networking with a game that sparks conversation. Infuse conference breakout time, or post-dinner evening events with energy and friendly competition.
Trade Shows: Stand out from the crowd with an eye-catching and interactive attraction.
Weddings and Family Gatherings: Suitable for kids age 8 up to grandparents, Roll-a-Ball Derby ensures fun for all generations.
Ready to roll? Contact us today with the details of your event and requirements and we'll provide a quote for you to hire the Roll a Ball Derby for your event.