Pluck a Duck Game Hire
Pluck a Duck is an electromagnetic game that can be played as a head to head two player race to complete the game, or by one player against the clock for the fastest game completion time.
Players have to remove the five metal ducks, then a final star, from the part shaped holes, without touching the sides, using the magnetic wand in the quickest time possible - BUT, the game is electromagnetic and if the part touches the side on the way out the electromagnetic wand will instantly cut power and drop the part back into the game. The first or quickest person to remove all parts is the winner.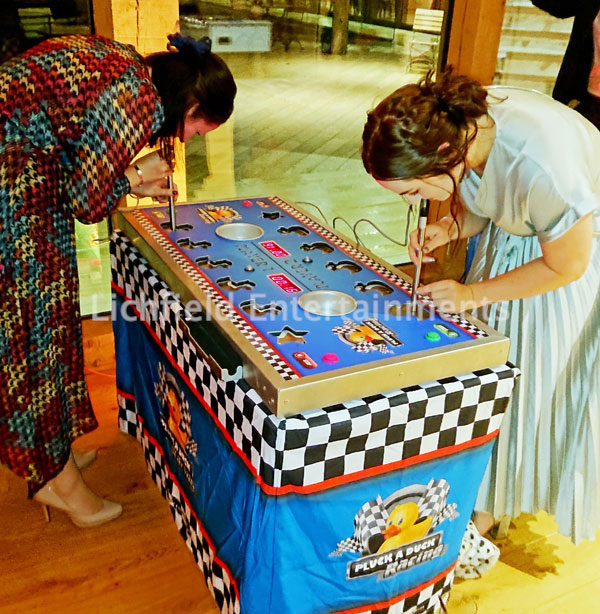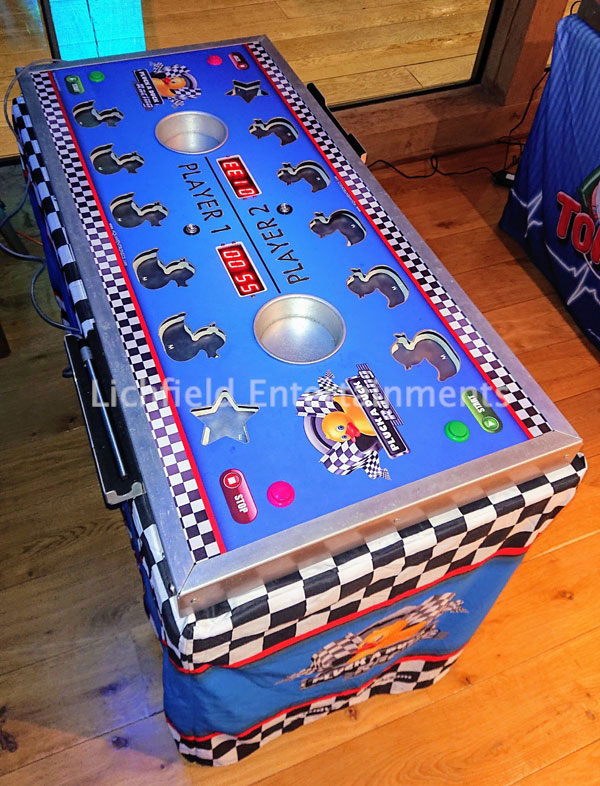 If you have any queries, questions, or would like to hire the Pluck a Duck game for your event please contact us and we will do all we can to help.